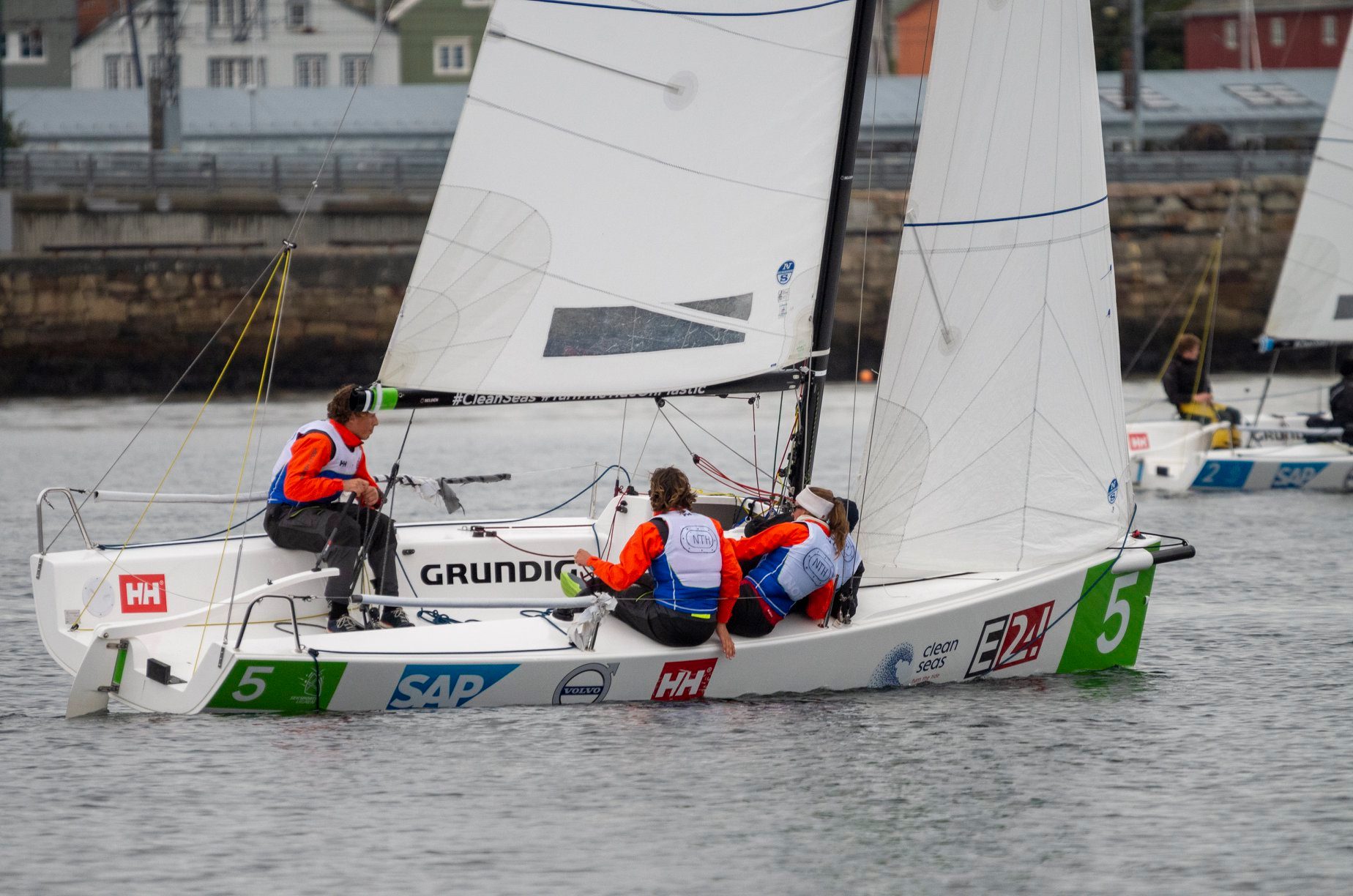 To become a member of NTNUI sailing you need to be a member of NTNUI. Further more, you need to become an approved sailor through one of our beginners courses or an introduction session. The semester fee is 200NOK.
There are two beginners courses each year, one in the autumn and one in the spring. The courses are held in the beginning of the semester and at the start of the season, respectively. The course will give you some basic theory and experience in sailing. If you already know how to sail, you are welcome to join the introduction session, held simultaneously as the course. Here you will show our coaches that you are able to rig the boat and sail it safely. After completed course or intro session you will be approved as a sailor with NTNUI. The Spring 2023 beginners course will be arranged 14th – 16th of April, you can find more info here!
When you have been approved as a sailor we encourage you to sign up as a member through NTNUI's web pages: ntnui.no/medlem.
Trondheim provides an active sailing association. If you are interested, you can join Trondhjem Sailing Association (TSF) and be part of their trainings, regattas and social events also outside NTNUI. For students, the membership is 410 NOK. Read more about TSF and what they have to offer, here.
NTNUI sailing has a close relationship with TSF which gives us the opportunity to participate in their Wednesday club regattas. Members of NTNUI sailing are encouraged to book boats for these events and sail against the rest of the sailors in Trondheim. When you are sailing regattas all of the participants need to be approved sailors.
As a member of NTNUI sailing you will have the opportunity to rent our boats, you will receive invitations to social events and get to join regattas and practices.
See you on the fjord!